Office chairs are one of the most important furniture that is a must when you are spending a lot of time sitting in front of your desktop or working from home. An ideal office chair not just provides comfort but also makes you feel relaxed even after long hours of work by providing the right kind of support.
How is An Office Chair Different From Normal Chairs?
Office chairs are specifically designed for supporting the back, neck, hips, and legs where you usually feel the pain after working for long hours. The support provided by them maintains the posture and keeps your spine in the right posture, thus ensuring a healthy state of your body. There is a wide range of office chairs which provide different levels of comfort. So you need to choose it wisely based on the hours you spend in front of your computer every day.
7 Best Office Chairs in India
1. AmazonBasics Office Chair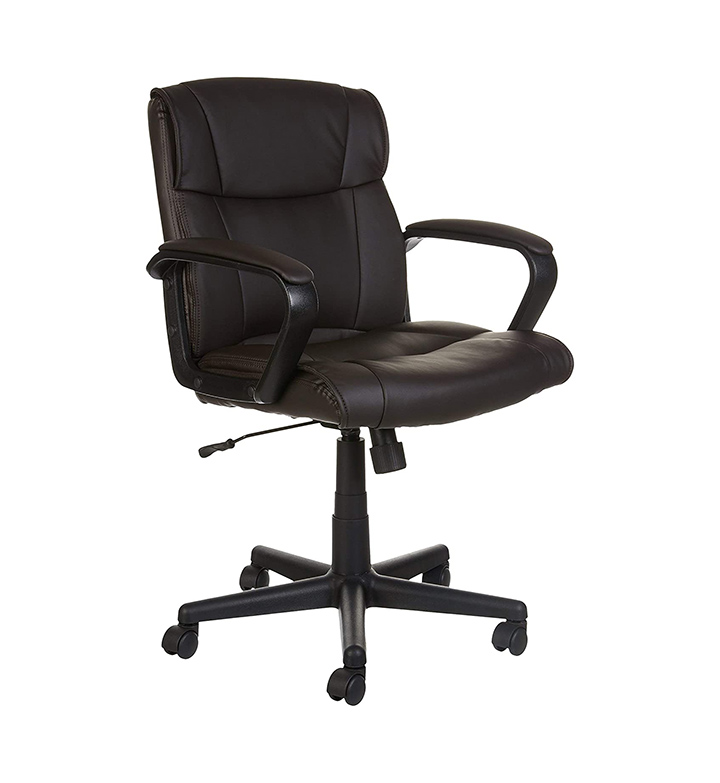 This chair makes use of faux leather upholstery for covering the padded seat. You can experience the utmost comfort because of the padded backrest and nylon armrests with faux leather covered arm pads.
Features:
Model: GF-9390M-1
Dimension: 60.96 x 61.47 x 59.44 cm
Weight: 12 Kilograms
Frame material: Nylon
Color: Brown
Warranty: 1 year
Rating: 4.3/5
2. AmazonBasics High Back Executive Chair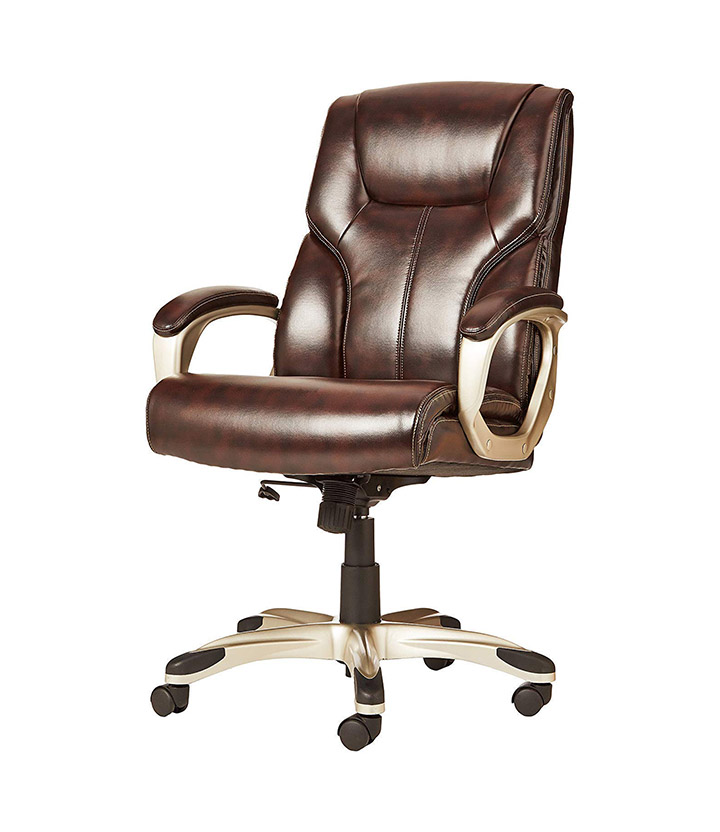 This is one of the best chairs that you can use for long hours of office work. It has a sleek and professional style to ensure comfort throughout the day.
Features:
Model: PBH-21792
Dimension: 73.9 x 66.3 x 115.6 cm
Weight: 16.2 kg
Cover material: Leatherette
Color: Brown
Warranty: 1 year
Rating: 4.1/5
3. Green Soul Vienna Office Chair
This is an amazing office chair that can make a long tiring day relaxing. This executive chair has an ergonomic design that provides support to the back and shoulder. Its look perfectly blends with a contemporary home or office for creating a great look.
Features:
Dimensions:106 x 67 x 50 cm
Weight: 25 Kilograms
Color: Brown
Warranty: 3 years
Rating: 4.3/5
4. AmazonBasics Low Back Task Chair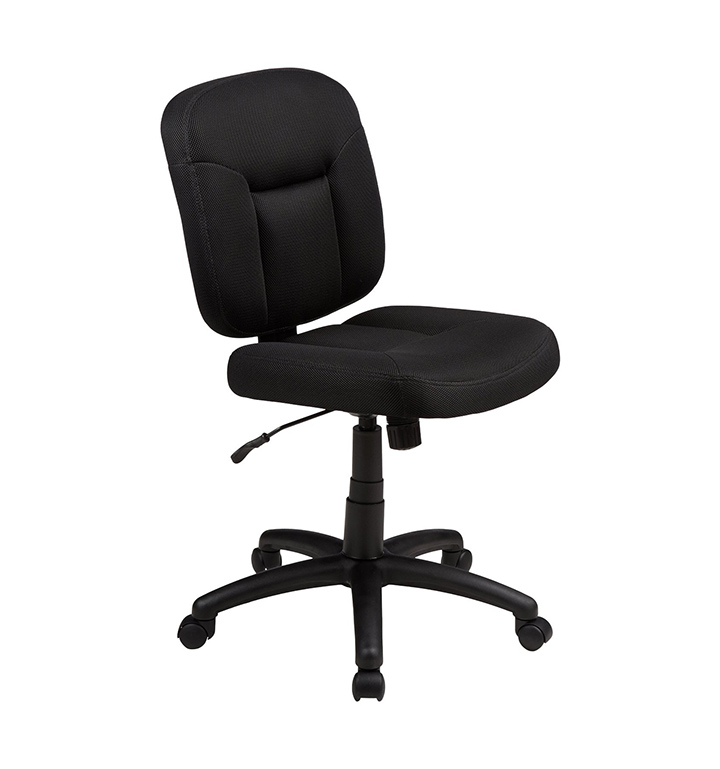 This chair has a sleek and professional style with adjustable settings and reliable support to ensure complete comfort throughout the day. It has a low back that is perfect for daily tasks in the office or even home.
Features:
Model: GF-60044
Dimension: 61 x 48.9 x 97.2 cm
Weight: 26.45 Pounds
Seat Height: 18 inches
Material: Fabric
Color: Black
Warranty: 1 Year
Rating: 4/5
5. CELLBELL C52 High Back Gaming Office Chair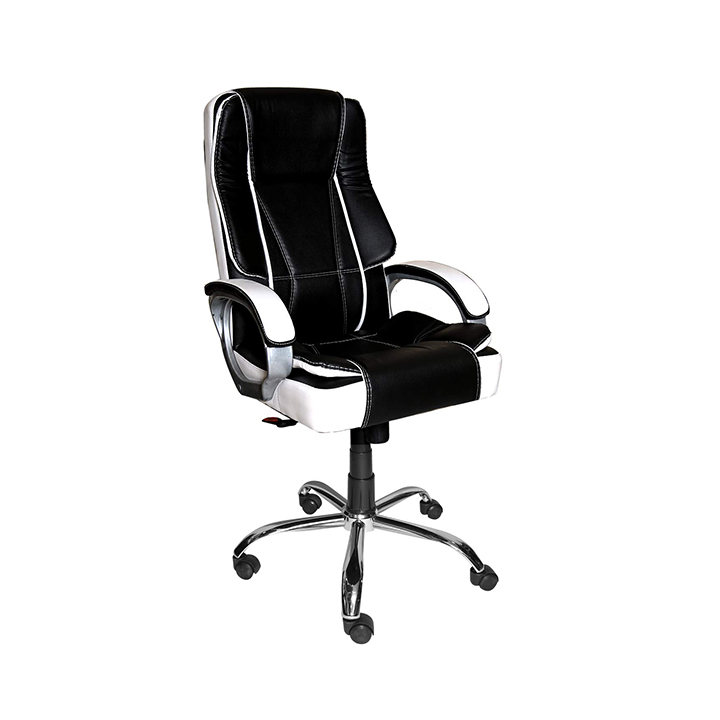 This is easy to install an office chair with a 4-inch thick padded seat that ensures long hours of comfort. A wooden frame is used internally with a synthetic Leatherette upholstery cover and a sturdy base.
Features:
Dimension: 50 x 40 x 39 cm
Weight: 19 kg
Color: Black & White
Maximum Weight Capacity: 110 kg
Warranty: 1 Year
Rating: 4.4/5
6. Green Soul Monster Ultimate Series (T) Multi-Functional Chair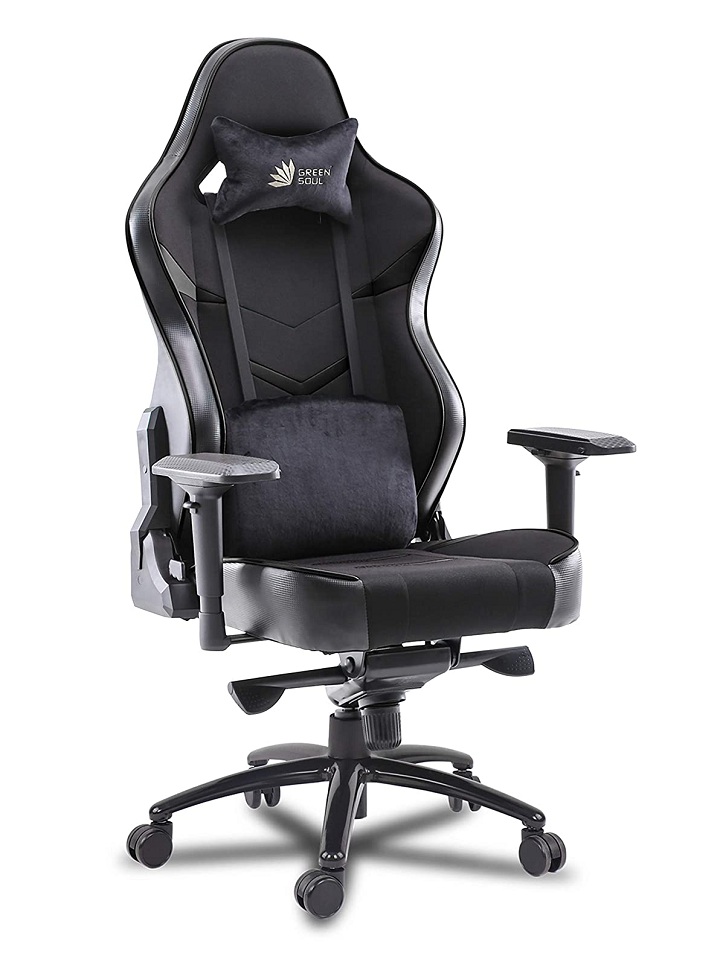 This is a classy and luxurious office chair with a breathable fabric of premium soft quality that ensures better airflow. It offers a perfect seating position with no heat build-up even after long hours of working.
Features:
Model: GS-734
Color: Full Black
Warranty: 3 Years
Rating: 4.5/5
7. Wipro Furniture Adapt Office Chair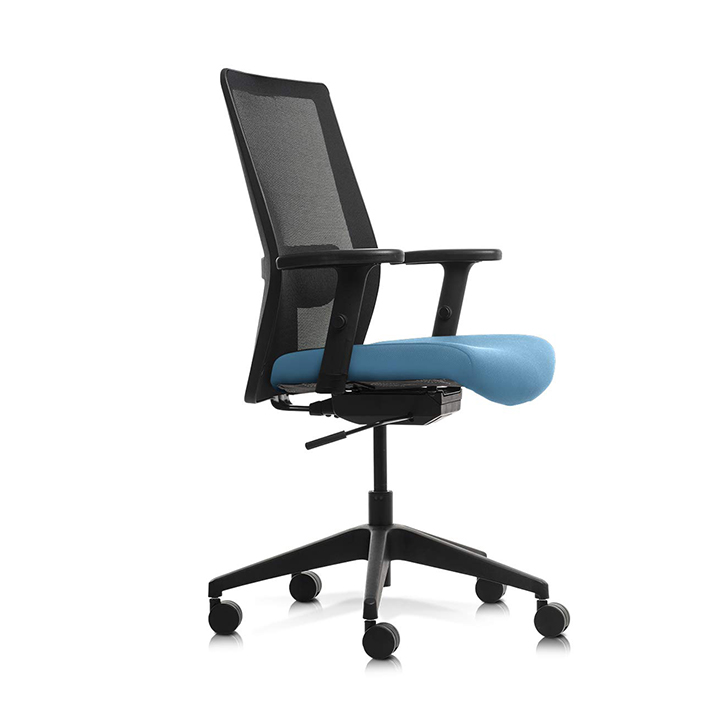 This is a decent ergonomic office chair with an automatic mechanism for sensing the weight. It ensures comfort even after long working hours.
Features:
Model: Adapt
Dimension: 66 x 66 x 112 cm
Weight: 17 Kilograms
Material: Fabric
Warranty: 1 Year
Color: Cool Blue (Multiple Color Options Available)
Rating: 3.8/5
 Office Chair Buying Guide India – How to Choose the Best Office Chair?
Some Important Points to Remember While Purchasing an Office Chair are as Follows:
1. Quality of Fabric:
This is necessary because when it is pf superior quality, heat is not retained even when you sit on the chair for many hours. Various materials include Mesh which is breathable but wears and tears over time. Similarly, the cloth is soft and comfortable but gets stained easily and has lower breathability compared to mesh. Finally, leather is soft and durable which is neither breathable nor durable as it cracks with time. So you need to condition it for maintaining well.
2. Support to the Lumbar Region:
Office chairs are contoured to fit the natural curve of the body. The lumbar support may be adjustable or non adjustable. Do not purchase ergonomic chairs that do not have a reclining option because this is important for muscle movement and weight distribution.
3. Adjustment of Seat Height and Headrest:
This is important to make sure that a person of any height can comfortably sit and work on it. Check this option, especially if you are not just the only one to use it at home.
4. Width and Depth of the Office Chair Seat:
Standard office chairs have a 17-20 inch size but you need to check which is comfortable for you. If it has the right depth, the back will rest properly. Also, check if there is a 2-4″ gap between the seat and back of the knees.
5. Adjustable Armrest:
This helps in relaxing the shoulders and proper placement of the forearm while typing.
6. Castor Wheel:
These are necessary for the movement across the room.
7.  Warranty:
The product should have a good warranty period to make sure that in case of any damage, it can be covered by the manufacturer and you won't have to spend it out of your pocket.
No matter how rich you are, if you are not caring for your health, then all your efforts will be wasted. Posture plays a major role in keeping you fit in life. So it is important to make wise investments in a good office chair that will last long.
Frequently Asked Questions (FAQs)
1. Which chair is meant for sciatica and posture?
Ans: Wrong sitting patterns can lead to back pain and sciatica. So make sure to get a chair with lumbar support and upholstery padding in the back and bottom, to tackle this issue. The cushion can be used for soothing the pain of sciatica. Always opt for memory foam instead of coir based for getting relief.
2. Is there any difference between office chairs and gaming chairs?
Ans: An office chair ensures proper support to the back and ease of typing but gaming chairs are designed for complete comfort so that you can have full focus on the game.
Related Posts:
Related Posts: