When you want to buy grains and want to get them milled, then milling machines at homes are perfect options. People do this instead of directly buying flour as they are often adulterated and have preservatives in them. So, freshly milled flour is always a better and healthier option as the nutrients remain intact. Let us see some of the best flour mills which you can have at home and various aspects of the products.
Working of a Flour Mill:
There are 2 circular stones in a flour mill that roll over each other. They have a hooper at the top. Pressure is exerted on the grains between the stone when the upper stone tools on the lower stone. This crushes the grains.
More time and energy are needed in case of manually operated flour millers and involve some sort of risk also as small kids or adults might accidentally get their hands in between the rolling stones. But the latest model flour mills do not have any open ports, which makes them safe to operate.
You can find a hooper in the latest flour miller models where the grains can be poured for even grinding in the rotating blades of the chamber. Grains are pulverized by mechanical forces and turn into fine powder. The presence of auto-detection of grains and auto-feeding control makes the process even more efficient. The devices also come with an option for adjusting the grain input.
Best Flour Mills (Atta Chakki) In India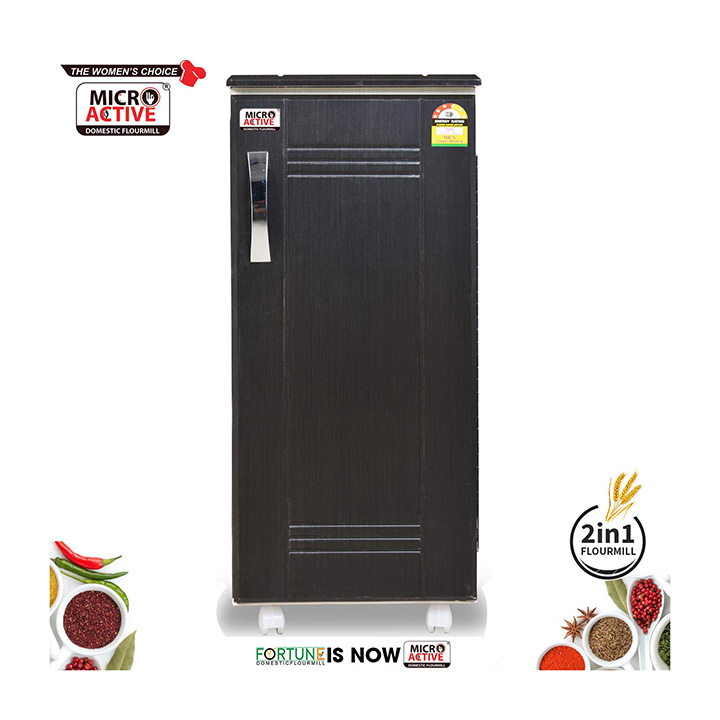 Micro active 2 in 1 fully automatic domestic flour mill that can mill 8-10 kg flour at a time.
It comes with a child lock feature for safety.
You can grind wheat, jowar, millet, rice, and other grains in it besides the spices like Haldi and red chilies.
There are caster wheels for ease of movement.
It has a 100% copper windings motor with high energy-saving ratings.
The machine comes with overload protection.
Specifications:
Brand: MICROACTIVE
Color: Black
Material: High quality Plywood,inside steel body
Wattage: 750 Watts
Voltage: 240 Volts
Item Dimensions L x W x H: 33 x 48.3 x 78.7 Centimetres
Item Weight: 45 kg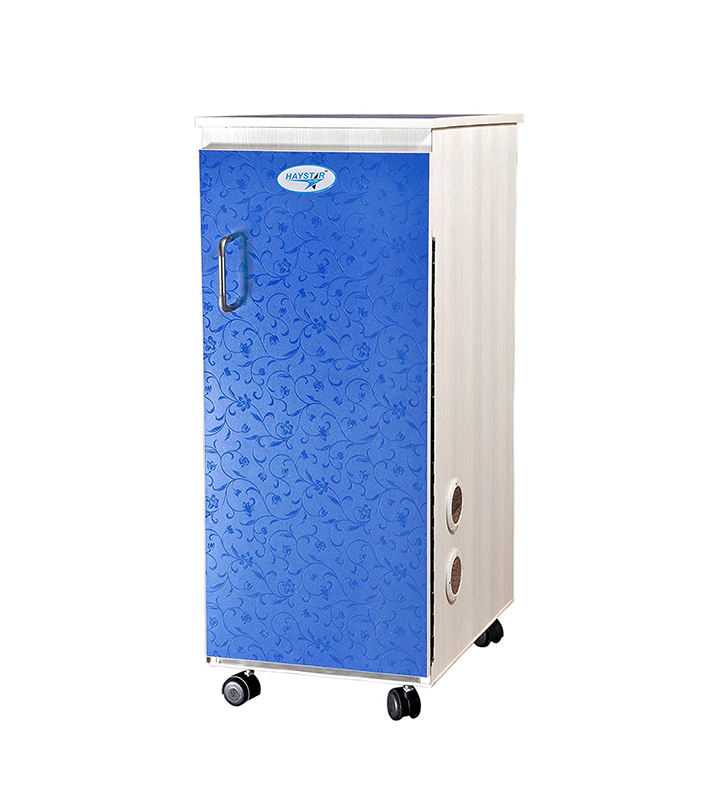 Haystar Domestic Flour Mill is a 750 Watt flour miller that can grind 7-10 kg at one go.
The container is made up of stainless steel.
There are different nets for different types of floor.
Caster wheels ensure ease of movement.
You can grind dry grains and millets in it. Also, spices can be easily powdered in them.
Specifications:
Brand: HAYSTAR
Color: BLUE
Material: Wood
Wattage: 750 Watts
Item Weight: 45 kg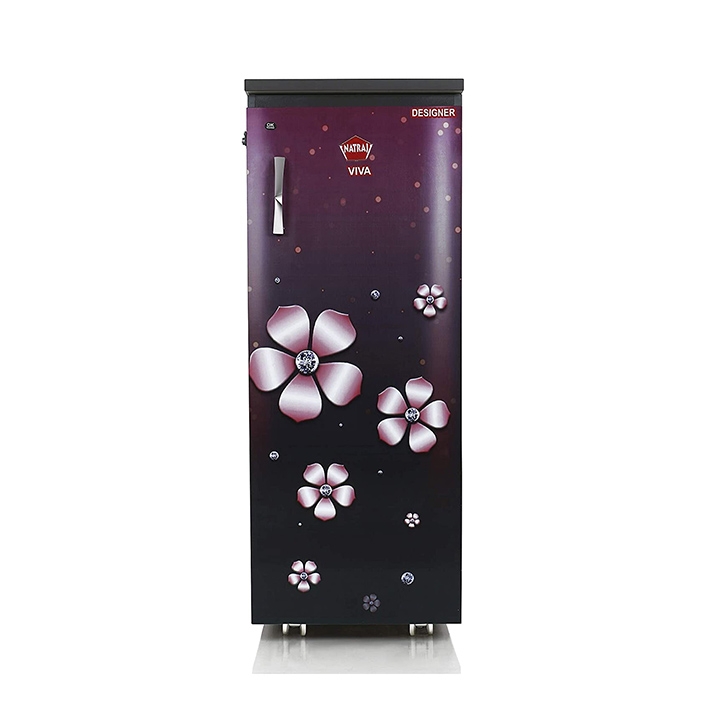 Natraj Viva Designer Atta Chakki has a 4.5 kg hopper.
The nutrients of ground grains remain intact.
It has a strong stainless steel or brass perforated sleeve for grinding to the desired fineness.
You can grind Wheat, Besan, Rice, Bajra, Maize, Jowar, Coffee, Rava, Udad, Dhaniya, Haldi, Daliya, Moong, and spices like Kali Mirch, red chili, Haldi, Aavla and others.
Specifications:
Brand: NATRAJ
Color: Red
Material: Others
Item Dimensions L x W x H: 50 x 33 x 87 Centimetres
Item Weight: 42 kg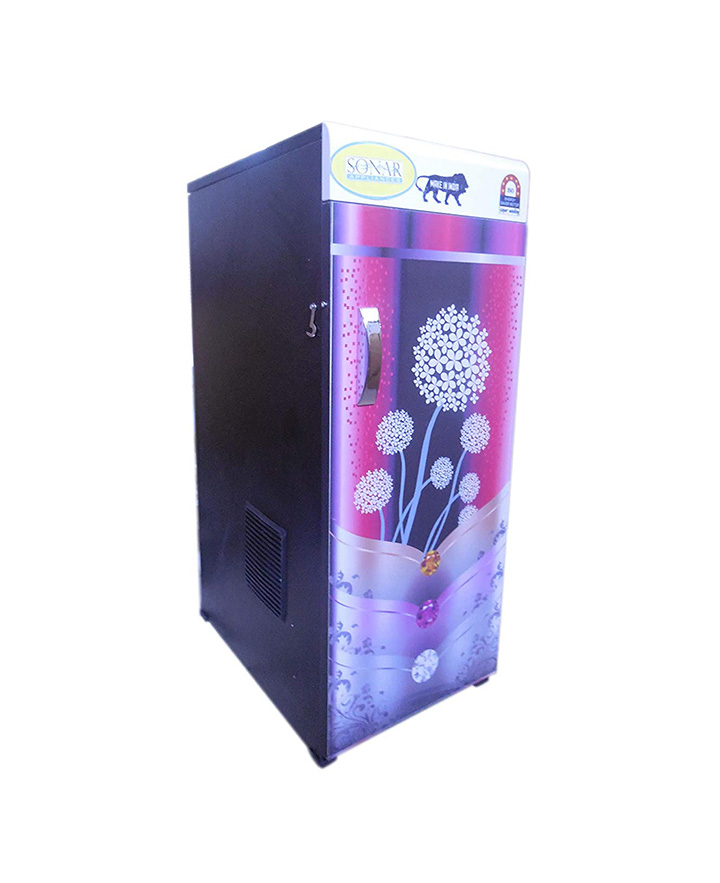 SONAR Flour Mill comes with 1 HP power for easily grinding any grains.
The motor is made up of copper bindings and is placed in an aesthetically appealing cabinet.
It can grind masalas also.
Specifications:
Brand: SONAR
Voltage: 220 volts_of_alternating_current
Color: White
Item Weight: 50 Kilograms
Material: Wooden body
Capacity: 10 Kilograms
Item Dimensions L x W x H: 55 x 36 x 89 Centimetres
Number Of Programs: 1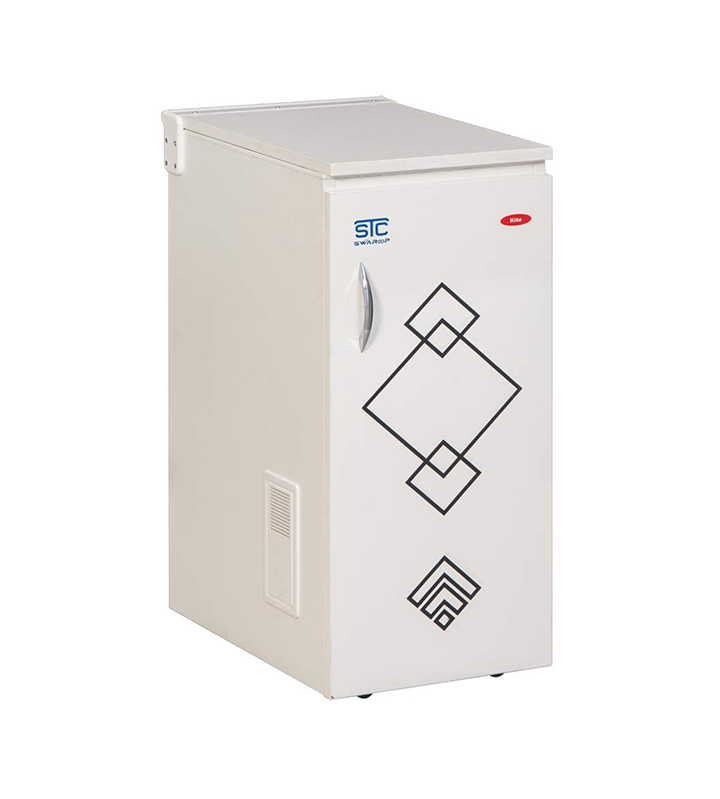 STC Swaroop Kite Atta Chakki is a fully automatic device that can grind any type of floor.
It has a rugged electric motor build with German technology
It can grind 7-10 kg flour at a time.
You can grind wheat, Rice, Bajari, Maize, Jowar, Rava, Udad, Dhaniya, Haldi, Daliya, Moong, Kali Mirch, and others with it.
Specifications:
Brand: STC
Color: White
Item Weight: 46 Kilograms
Material: Wood
Warranty: 7 years
Package Dimensions: 87 x 55 x 36 cm; 46 Kilograms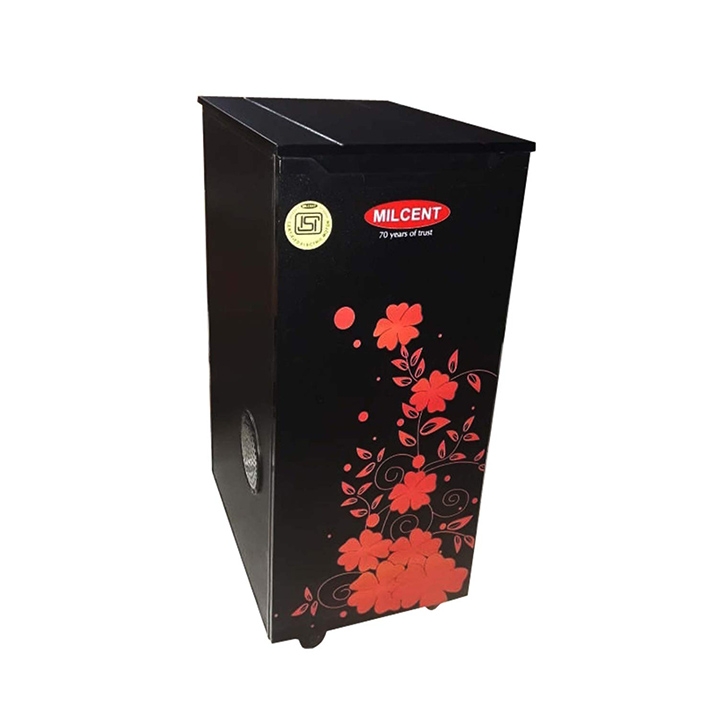 MILCENT Neo Talky Domestic Flour Mill comes with advanced features and has a hopper capacity of 5 kg.
You can grind wheat,bajra, jowar, maize lentil/rice, Udad dal, coriander, and other spices in it.
Specifications:
Brand: MILCENT
Voltage: 2200 volts_of_alternating_current
Color: Pink
Item Weight: 45 Kilograms
Material: Stainless Steel
Capacity: 10 Kilograms
Item Dimensions L x W x H: 55 x 35.5 x 83 Centimetres
Number Of Programs: 1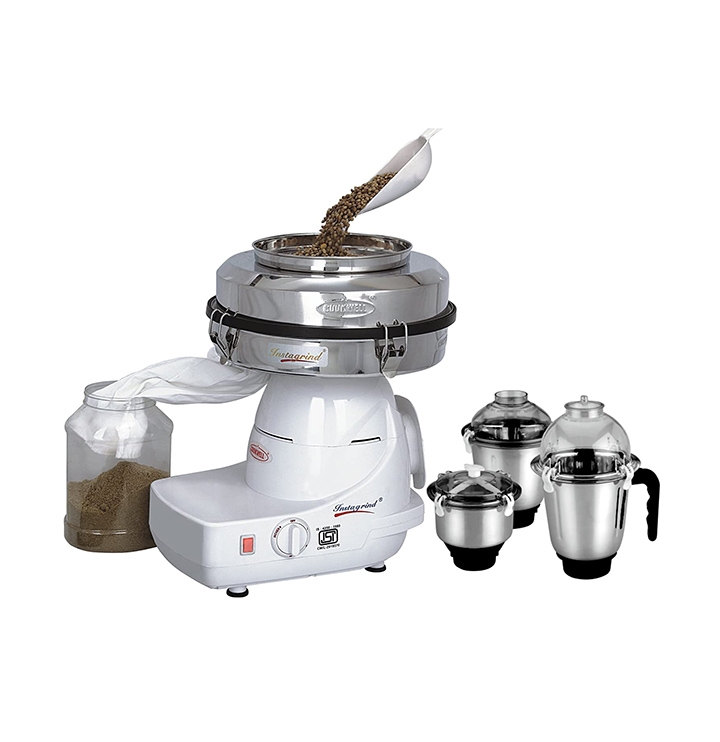 COOKWELL Instagrind Mixer Grinder & Flour Mill is of 750 Watt that can be used for grinding any spices and grains.
It comes with 3 jars made up of stainless steel and a plastic body.
You can use it for grating veggies, fruits, and whipping.
Specifications:
Brand: COOKWELL
Color: White
Material: Plastic
Wattage: 750 Watts
Included Components: Pack of 3 Jars, Wattage: 750 W
Item Weight: 7 kg 350 g
Package Dimensions: 65 x 40 x 20 cm; 7.35 Kilograms
Flour Mill For Home: Categories:
Here are the Various types of Flour Millers for Home:
1. Stoneless Flour Mill Machine:
This comes with a hopper where you need to pour the grains. Once it reaches the grinding chamber, it turns into powder by the rotating blades in the closed unit.
2. Stone Flour Mill:
Commercial stores use it for milling flour. It is an open unit. It has a base unit called bed stone that is stationary and an upper unit called runner stone which rotates on it to grind the grains. So, its operation resembles a traditional flour mill. It might lead to accidents if anyone accidentally puts their hand in it.
3. Fully Automatic Flour Mill:
These do not need a lot of manual effort. You just need to add grains into the hopper and then it will complete the rest of the work, resulting in grounded flour.
4. Traditional Flour Mill:
It is an open unit that comes with 2 circular stones and a hopper at the top. When the upper one rotates on the lower one, grains between them get pulverized. A lot of time and effort is needed while using it.
Best Flour Mills (Atta Chakki) In India Buying Guide & Tips:
Check the Following Points While Purchasing a Flour Mill for your Home:
1. Longevity:
A flour mill is a big investment, so it should be durable enough to last for at least 10-15 years.
2. Maintenance:
A flour mill should be easy to clean without the need for an external cleaning device like a vacuum cleaner. This will help you maintain hygienic conditions in the flour output.
3. Safety Features:
Kids at home might be injured accidentally because of the flour mills so make sure that it has child safety features such as a door that is shut when it is running to avoid unwanted incidents.
4. Type of Power Source Used by it:
A flour mill generally operates manually, electrically, or by a combination of both. Manual models are labor-intensive. Combination models can be converted from manual to electric and vice versa. So, you can check the models and opt for the one that best suits your requirements.
5. Capacity of the Grinding Plates and Blades:
This determines the efficiency of the device and also results in higher output in less time. So, choose a device with superior quality plates and blades.
6. Option to Control the Speed:
An ideal flour mill should have an option to change the grinding speed as per your requirements, such as the types of cereals and grains you are using and the coarseness you want.
7. Electricity Consumption:
Check the power consumption by the device to make sure that you will have optimum electrical bills at the end of the month after using it.
8. Automatically Detecting Grains:
The device should be smart enough to automatically detect the grains for milling.
9. Choose a Model Based on the Grain Type you Want to Grind:
Check if the device can provide an efficient output for the type of grains that you often want to grind so that it will serve your purpose and the investment will be worth it.
10. Noise During Operation:
A noisy operation of the device might disturb your family members as well as your neighbors. So, check the noise level produced by the appliance before buying it.
11. Cooling of the Device:
The motor should remain cool for longevity. So, check for the multi-channel airflow feature in the device.
12. Capacity of Grinding in One Batch:
The flour mill should be able to grind 8-10 kg of grains in one batch to prevent you from the trouble of loading grains in multiple batches for grinding.
13. Ease of Movement:
A device that can be relocated conveniently is always better. So, check if it has wheels at the bottom.
14. Build Material:
Stainless steel is the durable body material for a flour mill as it lasts long without getting corroded.
15. Warranty Period:
Always buy a product that offers a good warranty period so that in case of any issue, you can easily get them repaired or replaced with the least or no expenses from your pocket.
You can easily buy a good flour miller for your home and reduce your dependency on store-bought flours with the help of our buying guide and the products listed above.
Frequently Asked Questions (FAQs)
Q. Is flour made from flour miller at home safe for health?
Ans: Yes, because there are zero chances of adulteration or addition of preservatives when you mill the grains at home. Also, you can control the coarseness of the flour and all the nutrients will remain intact, making it a healthier option.
Q. Can flour milling be done safely at home?
Ans: Yes, with the modern flour milling machines, you can do it safely as they are closed and hence no chances of an accident.
Q. Does flour milled at home have an expiry date?
Ans: Yes, you need to use the milled flour within 30 days and till this period, they should be stored in a cool dry place for getting spoiled.
Q. Are traditional milling machines better in terms of keeping nutrition intact or the latest models?
Ans: Both keep the nutritional values of grains intact but traditional models need a lot of labor and hence electrical models are better which provides good output in less time.
Q. Is it difficult to operate a flour milling machine at home?
Ans: No, operating it is very easy and anyone can do it.
Q. What is the maximum amount of grains that can be milled in one batch in a flour miller at home?
Ans: A flour miller can mill 8-10 kg of grains in one batch.
Q. Are flour milling machines suitable for all types of flour?
Ans: Yes, most models are suitable for grinding different types of flour.
Q. Is it easy to relocate the flour millers?
Ans: Yes, if they come with wheels at the bottom.
Q. How long do flour millers for home last?
Ans: If you buy good models, they will last for 10-15 years.
Q. Do flour millers get heated during operation?
Ans: Yes, operating them continuously makes them get heated so choose a model with multi-channel airflow for better cooling and efficiency.
Recommended Articles:
Related Posts: